Albamer, the leading company in the trade of granite in Albania and in the Balcans, has been operating in this market since 1997.
In 2017 Albamer changed its structure, investing in technology and starting the production of granite. The company invested in advanced technologies for granite processing and started a collaboration with Breton, the leading company in the production of natural stone processing technology.
Thanks to this new technology, Albamer has become highly competitive in the field of granite furniture, at the same level as Italian companies operating in the Balcans, Europe and the Americas.
Our technology includes:
Multi-wire granite cutter - Breton Paragon
Paragon is a machine that allows to turn granite blocks into plates of different sizes, whose thickness ranges from 2 to 3 cm according with the needs of customers. Paragon was designed and manufactured in 2017 by the world's leading producer of natural stone processing machinery. The Paragon barrier consists of 76 dimer wires and allows to cut an average-size granite block in less than 8 working hours. Its production capacity reaches a maximum of 1200 m2 granite slabs in 24 hours.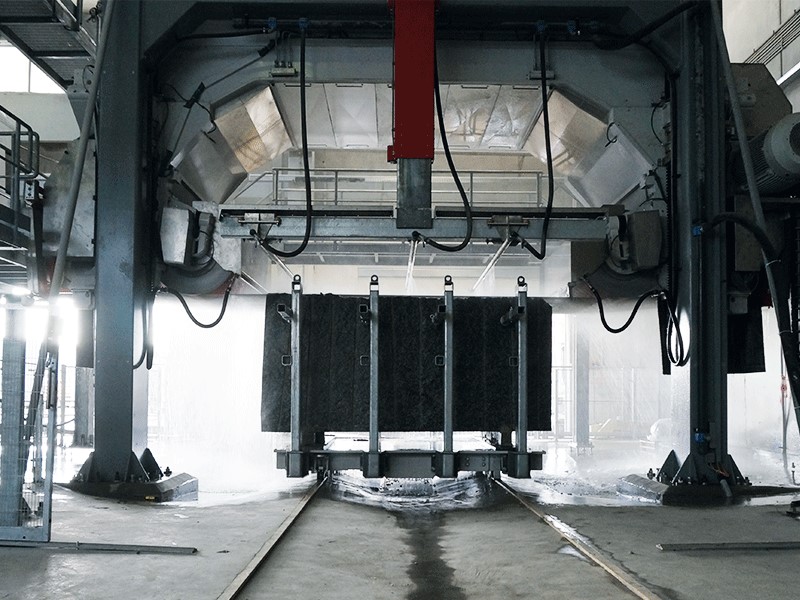 Granite polishing machine - Levibreton KG 4600
Levibreton K 4600 is a machinery used for continuous polishing of granite slabs. The machine is made of 19 oscillating polishing heads guaranteeing high speed and precision. Each head is topped by 8 abrasive stones of several granulometers to optimize granite polishing. Slabs can be wide up to 220 cm and thick up to 12 cm in order to fit the machine, which can polish up to 2000 m2 of granite in 24 hours.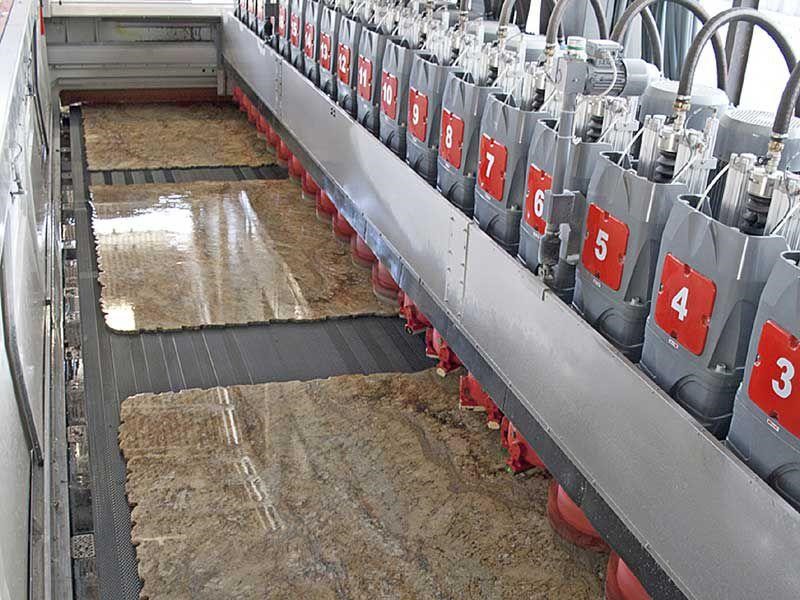 Resining Plant by Prometec
Prometec production line is an enzyme plant for resining and applying a reinforcing mesh to the back of a slab so as to strengthen the product. The resin application makes it possible to reinforce the natural structure of the granite by adding resin where the material is fractured or crispy. The infiltration process consists in applying the resin and kiln-drying the plates. The plant includes a built-in device which automatically detect the whole surface of the slab and apply resin where necessary. This plant can process up to 1600 m2 of granite in 24 hours.